The Alexander Technique
The Technique is a fresh way of thinking about how you move and use your body. You learn it with the help of a skilled teacher.
Force of habit: Your body is an amazing instrument but over time it acquires habits of bad posture, excess tension and wasted effort. These habits create force and compression on muscles, joints and organs, causing distortion, pain, fatigue and other problems.
Freedom to change: The Technique trains you to prevent the habits that cause problems so you return to a more natural state of balance, ease and mobility.
Look better, feel better: In a series of regular lessons your awareness, posture, gait and general functioning will improve. Regular lessons over several months can effect permanent change. Many people take more, because the potential to improve is lifelong (and it feels great too!).

Recent clinical research into AT (preventative benefits)
February 2016 - York University research into neck pain
Patients with years of chronic, non-specific neck pain improved permanently with twenty AT lessons. This large study was funded by Arthritis Research UK and published in the Annals of Internal Medicine:
      "...demonstrates the benefit of empowering people to make positive changes in their daily lives to reduce neck pain." (Dr Hugh McPherson, York University)
September 2012 - St.Michael's Hospital Pain Clinic, Bristol
This study showed how patients were able to reduce, or stop, their medication for chronic pain with six AT lessons over three weeks. Along with the obvious quality-of-life benefits for patients, this shows the potential for long-term savings for the NHS.
October 2008 - The British Medical Journal back pain trial
A large randomised controlled trial into back pain compared AT lessons with normal GP care, massage and gentle aerobic exercise. Patients who took 24 AT lessons were still 80% better a year later.
      "Of all the approaches tested 24 Alexander Technique lessons proved to be the most effective."  (BMJ 2008)
See the research here BMJ
Call Jill for free advice about how AT could help you
on 020 8658 0820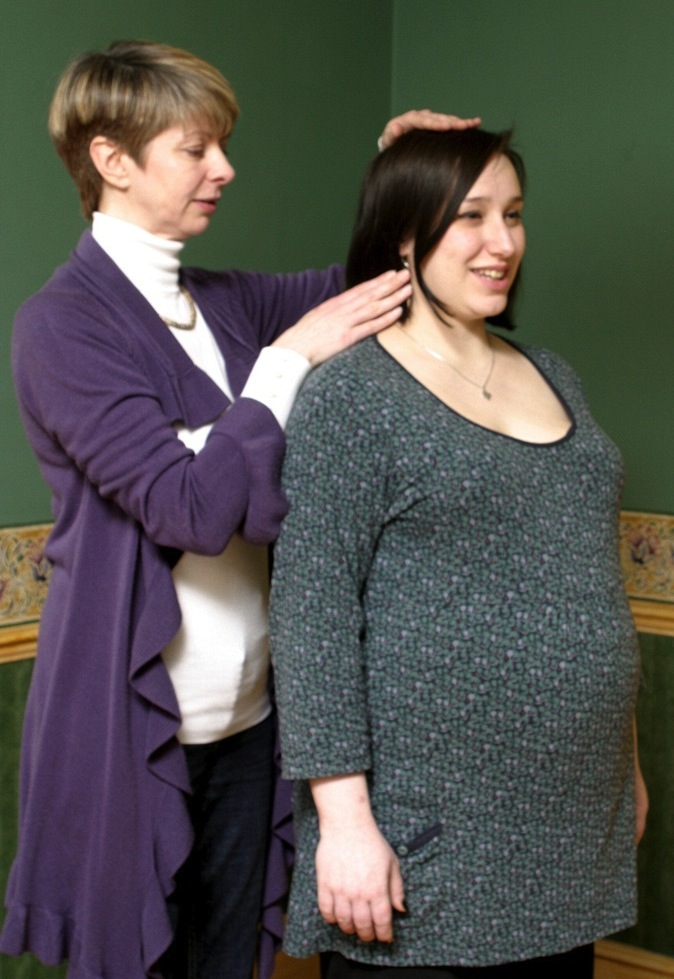 Freedom and comfort when it counts; this student feels lighter even at seven months pregnant.