Will it help you?
Good for Everyone
All ages benefit from the gentle hands-on contact and guidance of a trained AT teacher. I teach everyone from the very young to people in their nineties. It's never too late to start getting better!
Pain or Postural Problems
You can reduce pain and improve posture for life just by changing your thinking. Familiar activities become fresh again by making new choices.
Tension
Learn to reduce your excess muscular tension permanently so you have less pain and stiffness and move more easily.  
Stress or Anxiety
The Technique calms your nervous and muscular systems. It helps you to manage stress in your daily life or prepare for one-off situations like exams, interviews or speeches.
Existing symptoms and conditions
Long-standing symptoms can be controlled eg the Parkinson's Disease Society and the National Osteoporosis Society recommend AT to their members because it is effective and totally safe. 
Performance and Sports 
The AT it is a standard part of training in all major music and drama schools and is applied at the highest levels of sport. Improve your performance, calm your butterflies, and reduce injuries!
Many famous names endorse the Technique from Dame Judi Dench to Sir Matthew Pincent, and see my 'Testimonials' page to hear from many other people who have benefited.
Call Jill for free advice about how AT could help you
on 020 8658 0820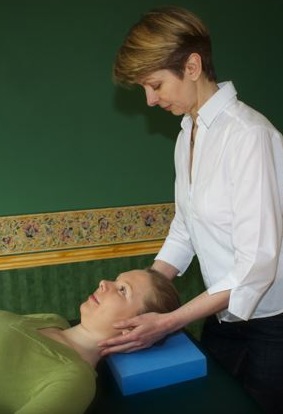 Learning to rest effectively improves your performance and efficiency in movement.